This site uses cookies, by continuing to use this site you are agreeing to their use. Learn More
ver walk
| | | |
| --- | --- | --- |
| Click on the thumbnails to get a larger picture, then on | | on the top LHS of the screen to return to this page. |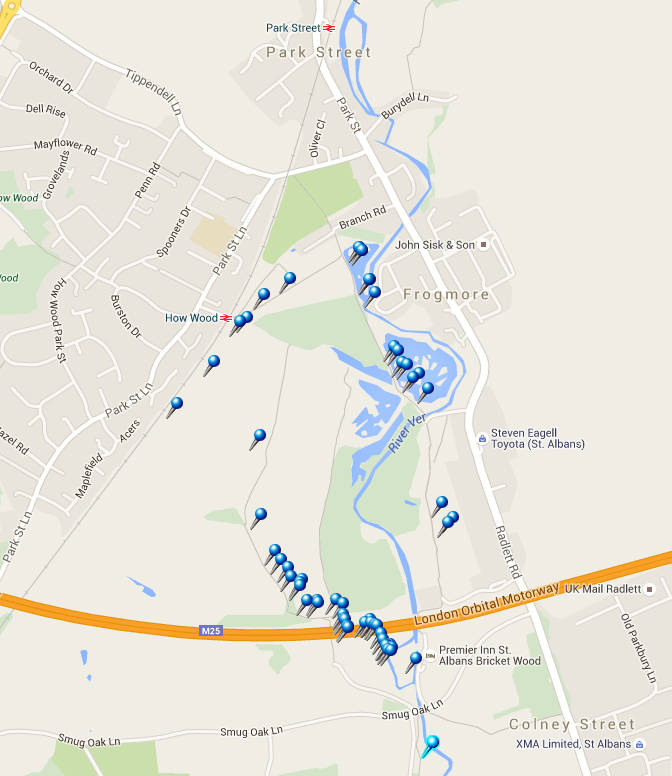 Foxgloves

Circaea lutetiana - Enchanter's nightshade

Galega officinalis

Galega officinalis

Melilotus officinalis

Pathway flanked by peas

Teasel

Ensuring the armies of soldier beetles into the future

Teasel

On the Motorway

Scabious - Knautia arvensis

Cinnabar caterpillar

Very tall labiatae (2m.)

Mugwort - Artemisia vulgaris

Hog weed

The path ahead

Sloe

Gatekeeper

Guelder Rose

Feral apple

Motorway and an ancient green way

Fields, lower version high key

More cinnabar caterpillars

Lichen

Great willowherb

Seed pods of the common mallow

The central flower might be sharp...

Broken willow

Salsify seedhead

Gate

White bryony

Hazel nuts

Fluffy seedhead

Himalayan balsam - a handsome weed

Balsam detail

Roots

Geese coming for some bread

Yellow water lily

It's all about yellow

Stripes on the water

Glimpse of Moor Mill

More roots

Meadowsweet

Blasted tree

Centaurium erythraea

Moor Mill

We had a meal at the Moor Mill after the walk. It was a very enjoyable and interesting outing.